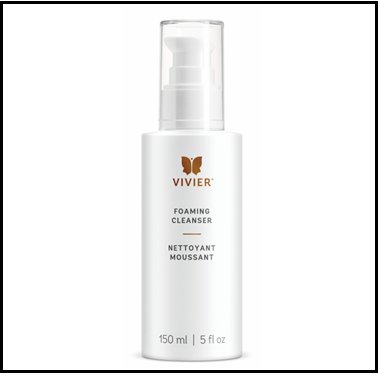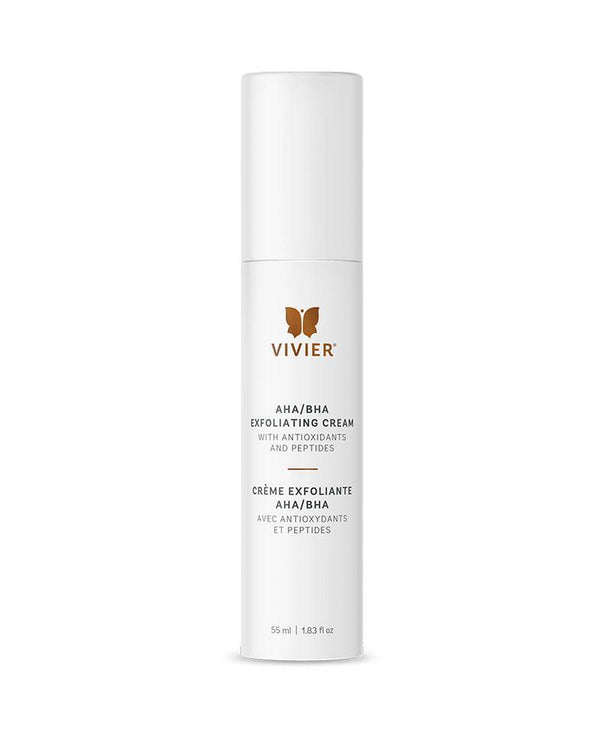 Preparation Products SALE
16TH OPEN HOUSE SALE: SAVE 10%
Before using any moisturizers, serums, specialty products, make sure you prepare your skin!
Vivier Hexam Cleanser
A gentle cleanser that removes oil and impurities to clean and purify your skin.  Ideal for all skin types.  Moisten face with warm water. Massage over face and neck with fingertips. Good for sensitive skin.  Rinse completely. Use once or twice daily.
While cleansing with this pharmaceutical grade cleanser is definitely the first step it is recommended to continue your routine with the Vivier Refreshing Toner to prepare your skin for the next steps in your skin care regimen.

Vivier Foaming Cleanser

A luxurious gel cleanser that removes impurities, excess oils and makeup, leaving skin feeling clean, smooth and soft.  This product is enriched with luxurious botanicals and Vitamin C.  It is a dual-action product as it cleanses the skin from oil and surface impurities while infusing it with powerful antioxidants, leaving your skin feeling soft and refreshed. Ideal for all skin types. Moisten face with warm water. Massage over face and neck with fingertips. Rinse completely. Use once or twice daily.
Vivier Medicated Wash

An all-in-one broad-spectrum antimicrobial cleanser and toner that deep cleans pores to remove oil, dirt, and bacteria. Ideal for all skin types especially acne-prone skin and uneven skin tone.  Directions:   Adults and children 12 years and older: For New Users: Apply product to a small area once a day for three days to test if you are sensitive to this product If no discomfort occurs, cover the entire affected area with a thin layer. Start with one application daily, then gradually increase to two or three times daily, if needed. If dryness or peeling occurs, reduce application to once a day or every other day. Rinse off (after 1 minute).
Vivier Refreshing Toner
Ideal for all skin types, this gentle, alcohol-free pharmaceutical grade toner provides the benefits of antioxidants to leave skin feeling toned and invigorated, and at the same time calmed and soothed 150ml 
Environ Forte Toner
This toner is ideal for thicker skin and used on a daily basis as a treatment toner to improve smoothness.  With 10% glycolic, please ensure you apply sunscreen if outdoors.  To apply, put a small amount of toner on a cotton ball, wipe skin and let dry.  If you feel uncomfortable tingly, you may add a bit of water onto the cotton to dilute.
Vivier Vitamin C Scrub
A revitalizing face and body scrub that gently exfoliates dead skin cells, leaving skin feeling soft, toned and vibrant.   Most scrubs on the market contain harsh walnut shells or apricot kernels that can damage the skin. The Vivier Vitamin C Scrub is formulated with Biodegradable Beads which gently create a scrubbing effect while lifting impurities and infusing the skin with powerful antioxidants and extracts such as Vitamin C, Witch Hazel Extract and Cucumber Extract.    Ideal for all skin types.  Moisten skin of the face or body with warm water. Massage gently in a circular motion with fingertips. Rinse completely. Gentle enough for daily use.  
AHA BHA Exfoliating Cream
A 3-in-1 solution for flawless skin that gently exfoliates, clears problematic skin and offers anti-aging benefits.  Ideal for all skin types.  Apply once or twice daily to clean, dry skin. 
Vivier Ultra Purifying Clay Mask
Carefully crafted with red and white Kaolin clay, Alpha Hydroxy Acids and Salicylic Acid to draw out impurities, firm the skin and absorb excess sebum. This purifying mask helps reveal flawless-looking skin without excess shine.  Ideal for all skin types.  Ultra Purifying Clay Mask is ideal for all skin types, especially oily, combination and acne-prone skin. The added skin conditioning ingredients, such as Allantoin, Arnica, Calendula and Vitamin E, are hydrating and calming making it also suitable for dry skin.
• Gives an immediate firming effect to the skin
• Unclogs and minimizes the appearance of pores
• Instantly softens the skin
• Reveals a fresher, healthier, younger appearance