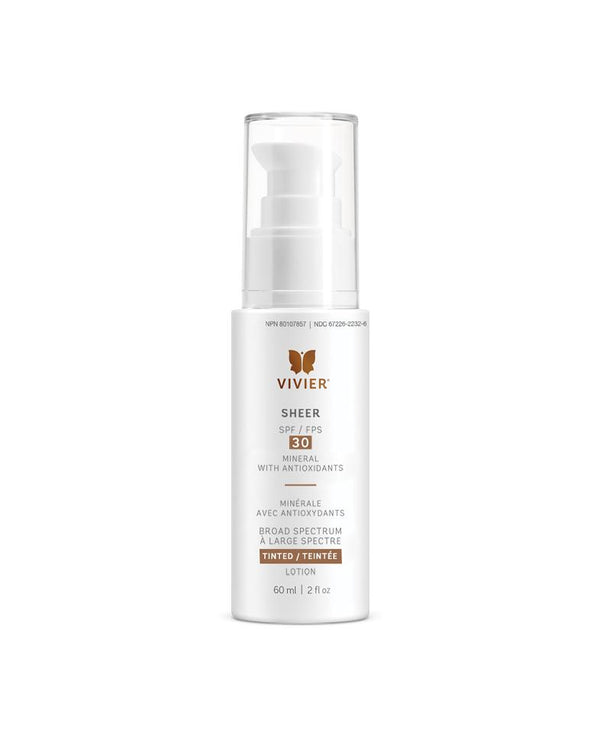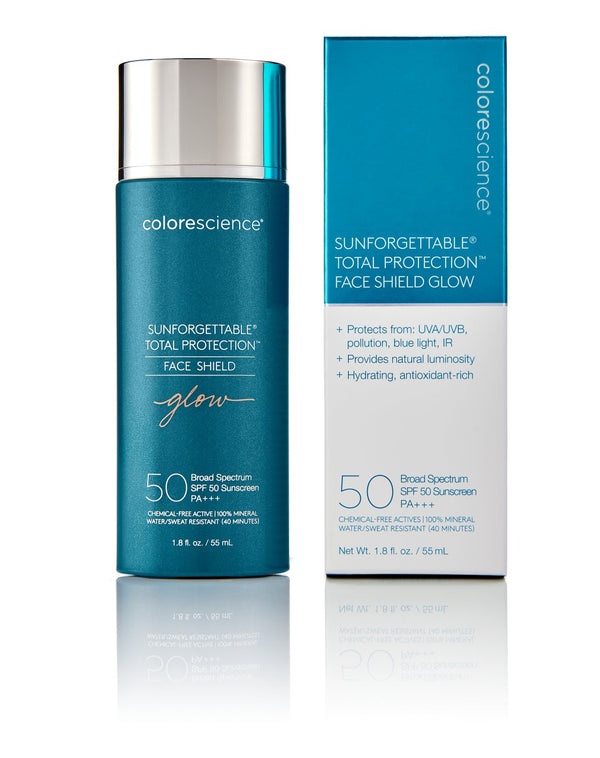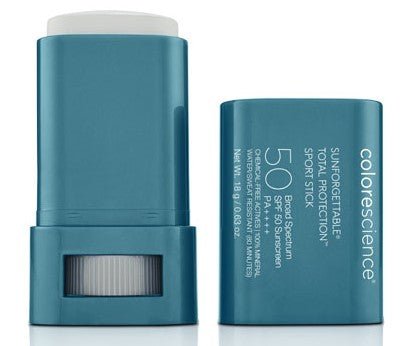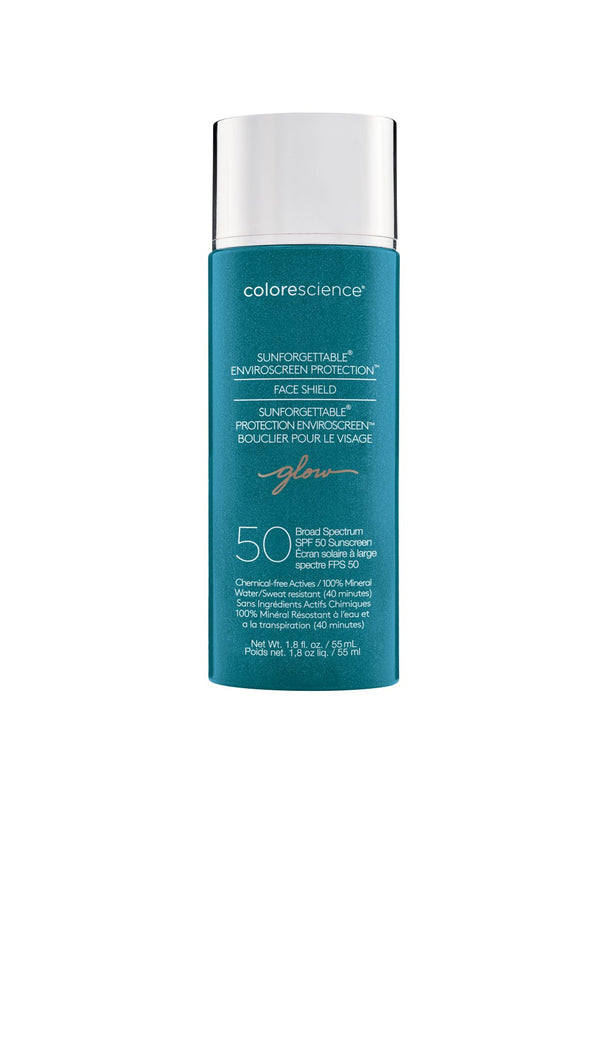 Don't let the environment affect the aging of your skin or increase your risk of skin cancer. Fight back against pollution, harmful chemicals and UV exposure by limiting time in the sun, wearing protective clothing and using a good physical based sun screen.

All sunscreens available at MD Aesthetics are physical in nature and made up of Zinc and Titanium Oxide which provide the best coverage for UVA and UVB.
Tizo 3
Keeps skin healthy and attractive with a proprietary fusion of physical sunscreen particles and specialized skin-conditioners which create a unique aesthetic and sensory appeal. The mineral particles sit gently and invisibly on top of the skin and are not absorbed - a feature that dramatically decreases the possibility of skin irritation. 
Features:   Provides physical broad spectrum (UVA-UVB) protection . Contains #1 (Zinc Oxide) and #2 (Titanium Dioxide) rated sunscreen filters. Free of chemical sunscreens, preservatives, oils, dyes, fragrances and parabens. Gentle enough to use on the most sensitive skin and after skin procedures.  This is a tinted product.
Vivier SPF 30 Sheer Mineral Tinted
 A broad-spectrum UVA/UVB mineral tinted sunscreen that combines new ChromaTint™ technology, antioxidants and extracts. This innovative new formula provides an instant natural and even glow, and easily melts into the skin. Added antioxidants/extracts provide added hydration and anti-aging benefits for complete sheer protection.

Ideal for all skin types, especially normal to dry skin.  The tint is a pure saturation tint that adapts and naturally blends into your skin tone. It enhances and evens your natural complexion to smooth imperfections and provide an instant glow. The mix of iron oxides also help to protect against High Energy Visible (HEV) light and IR-A (infrared) rays. 
Vivier Triple Protection 30 SPF
A luxurious mineral sunscreen with SPF 30 broad-spectrum UVA/UVB protection. Enriched with Vitamin C and E to brighten the skin and reduces the appearance of fine lines and wrinkles.  MEDICINAL INGREDIENTS:  10% Titanium Dioxide and  8% Zinc Oxide
Sunforgettable Products by Colorscience
Colorescience® mineral sunscreens deliver non-chemical sunscreen protection with added defense from environmental stressors. The award-winning mineral powder sunscreen formulas make sun protection easy to apply and reapply throughout the day.
Face Shield FLEX    A lightweight mineral sunscreen with tinted color coverage immediately evens skin tone for a flawless look. This hydrating, antioxidant-rich all-mineral formula is powered by patented EnviroScreen® Technology - which means comprehensive defense against UVA/UVB, Blue Light, Pollution, and Infrared radiation, combined with advanced antioxidants and nourishing, hydrating ingredients for long-term skin health.  FLEX features innovative, iron oxide pigments that bloom in your fingertips to deliver tone-adapting buildable color coverage with a demi-matte finish.  Available in four uniquely flexible shades, each ideal for a broad range of skin tones and under tones. SPF 50, 12% Zinc Oxide, Water Resistant.  For all skin types.  Available in Fair, Tan and Deep. 55ml
Total Protection Brush On    Powered by EnviroScreen® Technology, this all-powerful, all-mineral skin shield provides complete protection in one convenient, on-the-go application—alone or over makeup.   The only powder sunscreen recommended by the Skin Cancer Foundation for Active use.  Now with new improved brush flow for easier priming/activation.  50SPF, 22.5% Titanium Oxid, 22.5% Zinc Oxid, Water Resistant.  Available in Fair, Medium, Tan and Deep.  6 g
Sunforgettable Face Shield   Powered by patented EnviroScreen® Technology, this hydrating, antioxidant-rich mineral formula provides complete protection from environmental aggressors in a weightless texture that blends in sheer, for a natural bare-faced finish.  50 SFP, 12% Zinc Oxide, Water Resistant.    For Dry, Normal, and Combination skin types.   Available in Original, Glow and Bronze.  55ml
Sunforgettable Sport Stick    Designed with EnviroScreen® Technology to provide hydrating, antioxidant-rich mineral protection from environmental aggressors and free radicals. Powerful and convenient for sport use with family-friendly ingredients.  50 SPF, 13.5% Zinc Oxide, Water Resistant.  18 g
Sunforgettable Body Shield   Designed with EnviroScreen® Technology to provide invisible, 100% mineral protection from environmental aggressors such as UVA/UVB, pollution, blue light, and infrared radiation.  SFT 50, 12% Zinc Oxide, Water Resistant.  Available in Original and Bronze.
Alumier Sunscreens
Alumier Sheer Hydration Broad Spectrum Sunscreen SPF 40 - Versatile Tint 
A silky and sheer physical sunscreen that provides powerful broad-spectrum protection against harmful UVA and UVB rays. It uses a combination of zinc oxide and titanium dioxide while moisturizing with vitamin E.   This formula is also packed with free-radical-quenching antioxidants, including a stable vitamin C, resveratrol, grape seed extract, and glutathione. The versatile tint blends beautifully on the skin creating a sheer healthy glow.  TIP: Save time and use as your daily foundation.
Dye free Paraben free Sulfate free Phthalate free Animal cruelty free Artificial fragrance free Chemical sunscreen filter free
Alumier Sheer Hydration Broad Spectrum SPF 40 - No Tint 
$48.00  ALUMIER PRODUCTS MUST BE ORDER BY PHONE 905 666 5117
A silky and sheer physical sunscreen that provides powerful broad-spectrum protection against harmful UVA and UVB rays.  It uses a combination of zinc oxide and titanium dioxide while moisturizing with vitamin E. This formula is also packed with free-radical-quenching antioxidants, including a stable vitamin C, resveratrol, grape seed extract, and glutathione. 60 mL / 2 fl oz e.  Dye free Paraben free Sulfate free Phthalate free Animal cruelty free Artificial fragrance free Chemical sunscreen filter free
Alumier Clear Shield Broad Spectrum SPF 42 
$48.00  ALUMIER PRODUCTS MUST BE ORDER BY PHONE 905 666 5117A lightweight, non-comedogenic, quick-drying physical sunscreen that provides powerful broad-spectrum protection against harmful UVA and UVB rays using a combination of zinc oxide and titanium dioxide.  Niacinamide soothes and relieves redness and sodium hyaluronate hydrates.  60 mL / 2 fl oz e.  Dye free Paraben free Sulfate free Phthalate free Animal cruelty free Artificial fragrance free Chemical sunscreen filter free